Our expert team is dedicated to working closely with you at every step of the process, providing support and consultation for your construction projects while minimizing environmental impact.
Why Choose Utilitra?
Our Access and Environmental Group is committed to providing a seamless and transparent construction experience, focusing on safety, efficiency, and environmental responsibility. With our multidisciplinary team of experts and industry-leading techniques, we ensure your project is completed in accordance with your expectations while minimizing environmental impact.
We pride ourselves on our proven ability to simplify complex projects, maintain safe work practices, offer comprehensive solutions, and execute in accordance with customer expectations.
What Sets Us Apart: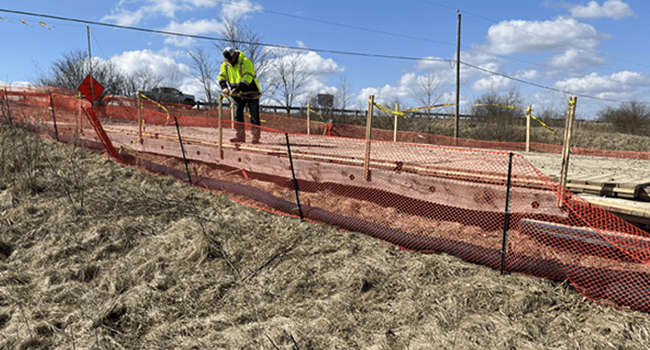 Civil Construction
Our team of experienced professionals are here to provide you with the highest quality construction services that meet and exceed your expectations. We specialize in complex civil construction projects, and our team is dedicated to providing superior results.
Site Access
A successful access strategy starts with a thorough understanding of the job site. We put our feet on the ground, get our boots dirty and do our due diligence to establish a successful routing strategy and identify the matting solutions that are most suited for the task.